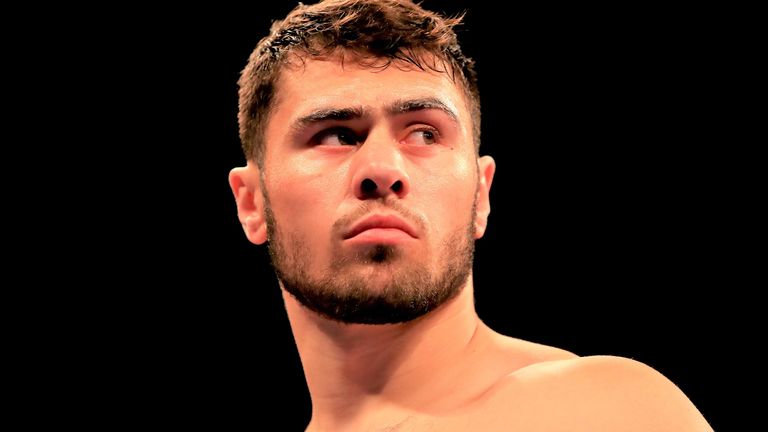 David Allen's rollercoaster career can once again get back on track but after a punishing loss almost prompted retirement last time out, what's left for the perennial cult hero?
The 'White Rhino' returns to take on Welsh journeyman Dorian Darch at the Sheffield Arena this Saturday, live on Sky Sports, seven months on from July's brutal 10-round defeat to David Price, one that left him hospitalised and on the brink of quitting the sport.
It was a night that saw Liverpool's Price dominate from start to finish, his amateur expertise shining through, Allen suffering a broken eye socket and tongue damage as the harsh reality of heavyweight boxing painfully took its toll.
6 days to go till my next fight, here is me 6 days after my last fight, I'm a little scared, boxing is hard, it hurts but I miss it so much, I haven't mentioned my fight to much because I didn't think I would ever get back in the ring but looking more and more likely everyday I am and I'm scared and I'm excited x
A post shared by David Allen (@whiterhino_21) on
"Now probably done," Allen tweeted from hospital in the aftermath, hours later adding: "After a few weeks I will sit down and decide, is it really worth it?"
Fast-forward several months and the Doncaster favourite, now a trainer overseeing a fledgling bunch of young fighters in his hometown, has indeed decided that it's worth it to fight on but is this simply one final dance or is another chapter of a trialling career set to begin?
Allen has of course only lost at a very proficient level, his no-fear fighting spirit perhaps his most unfortunate downfall. Dillian Whyte, Luis Ortiz and Tony Yoka are three of his conquerors, even Price, despite his frailties, is an Olympic bronze medalist. Those losses provide no embarrassment while a narrow split-decision defeat to Lenroy Thomas for the Commonwealth belt no doubt leaves regret.
At 27 years of age and after just 24 professional fights it would, on the surface, seem odd to be considering retirement, but it's the manor of those painful setbacks that see the revered 'White Rhino' in this position. With the mental struggles that have plagued him outside of the ring, many would have given up long before now.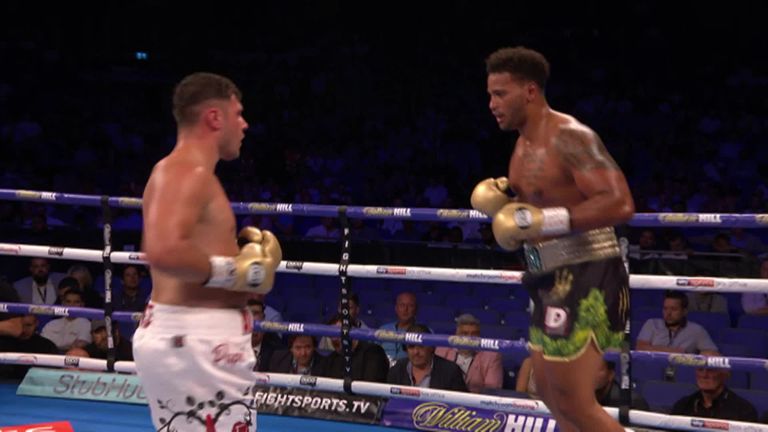 There's also been a pocket of criticism that has followed Allen, a lack of conditioning and physique come fight night drawing disapproval, so what really is left in the tank?
Sensational stoppage wins over former world champion Lucas Browne and Nick Webb cannot be overlooked and although Darch should provide no stumbling block come Saturday – the 35-year old has been stopped in each of his previous six outings – Allen can deliver another swift defeat, dusting off the cobwebs in the process. It's the speculation as to what comes next that will quickly gain traction on social media once more.
A shot at the iconic British title will likely be the intended goal but not many will want to see Allen in with its current champion, the devastating young knockout-artist Daniel Dubois. Benchmark tussles against Fabio Wardley and Tom Little should first take precedence. One fight at a time is perhaps the best course of action from here on out, no short notice gambles, bide your time.
A group of kids who all started with nothing all come together as a family ready to tackle the boxing world 👨‍👨‍👦‍👦
A post shared by David Allen (@whiterhino_21) on
Big week coming up for me and the boys, my fight next on the 8th, Danny on the 12th in Sunderland, Liam the 14th in Leeds then jays second fight with us on the 22nd in Doncaster followed by Danny Liam and paul all fighting on the same show on the 29th can't wait!! 👍
A post shared by David Allen (@whiterhino_21) on
There is once again a smile on the Doncaster man's face and that is maybe the biggest victory in this story to date. A growing stable of fighters are now buoyantly keeping him occupied, there's stability now, that wasn't always the case. The mind-set and lifestyle has changed for the better.
"Six days to go till my next fight," a rejuvenated Allen revealed on Instagram earlier in the week, "I'm a little scared, boxing is hard, it hurts but I miss it so much, I haven't mentioned my fight too much because I didn't think I would ever get back in the ring but looking more and more likely every day I am and I'm scared and I'm excited."
Source: Read Full Article