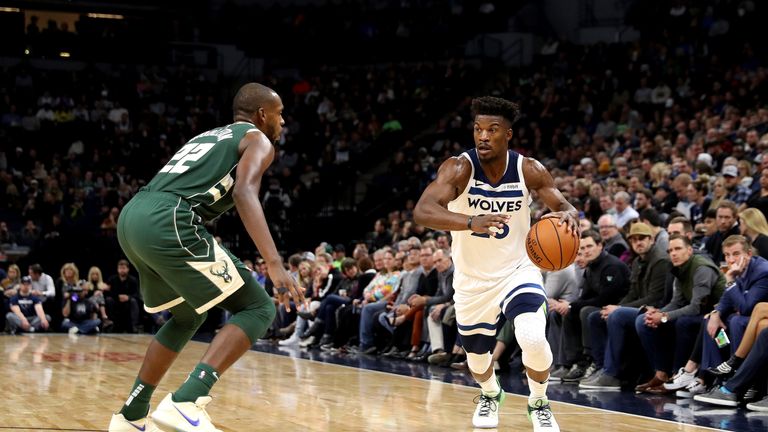 The Minnesota Timberwolves are showing "no inclination" to accept Houston's
offer of four first-round draft picks and two players for disgruntled guard Jimmy Butler, according to a report.
The Athletic say the Rockets have included players Marquese Chriss, 21, and Brandon Knight, 26, in the trade package. Neither has played yet this season, and both are injured – Chriss with an ankle injury and Knight with a knee injury.
Knight will earn $14.6m this season and is set to make $15.6m next season. In his seventh NBA season, Knight averaged 11.0 points per game with Phoenix in 2017-18.
The four first-round picks in Houston's offer is the maximum allowed under NBA rules. The picks also cannot come in back-to-back years.
Pairing Butler, a four-time All-Star, with All-NBA guards James Harden and Chris Paul certainly would boost the Rockets' pursuit of a championship.
Butler has averaged 24.8 points, 5.2 rebounds, 3.5 assists and 3.8 steals through four games this season.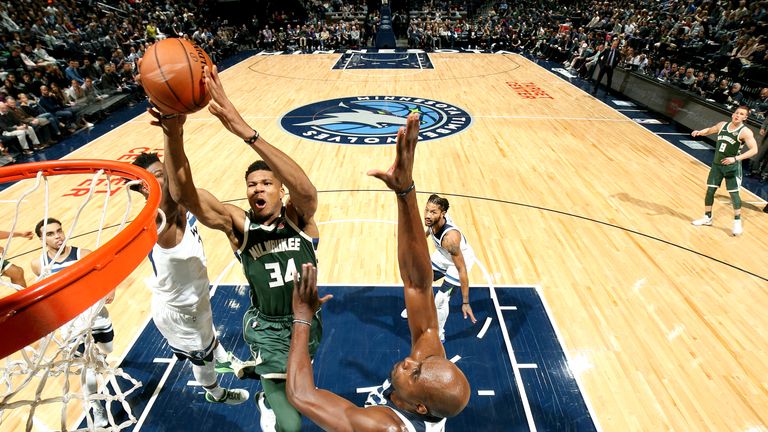 Butler requested a trade during the preseason and has told Minnesota he plans to become an unrestricted free agent this summer.
Sky Sports is the new home of the NBA in the UK with live coverage throughout the week, including selected live games free to all Sky subscribers via Sky Sports Mix.
And www.skysports.com/nba will be your home for news, reports, video and features throughout the season while you can follow us @SkySportsNBA
Source: Read Full Article