For a man who wasn't even supposed to be on this tour, it has been quite the turnaround for Ben Foakes who was England's star on the first day of this three-match Test series against Sri Lanka.
The Surrey wicketkeeper was only just home from a lads' weekend in Lisbon last month when his phone rang and Ed Smith was on the other end of the line offering him the chance to fly out as relief for the injured Jonny Bairstow.
Now Foakes could become only the second England wicketkeeper to make a Test century on debut, following in the footsteps of Matt Prior, but he will first have to negotiate a tough morning session on Wednesday after a sticky track and difficult conditions that accounted for most of the tourists' top order
"When I first went in I found it quite tough because it was sticking in, it was quite tacky so you didn't feel like you could play your shots very well.
"I think it dried out towards the end of the day so you got a little bit more value."
After that disastrous morning where England had fallen to 103/5 inside 24 overs, it appeared that Sri Lanka were set to take control of the Test. But debutant Foakes dug in, first with Jos Buttler and then Surrey teammate Sam Curran who played some aggressive shots to take the pressure off as the pitch became more predictable.
"When you're on debut sometimes you don't even know what it is… I was just grinding. [Jos] kept me going and told me we had to just play at our pace which was really handy. Then Sam came in and played really well."
But Foakes defended his top-order colleagues with the same effectiveness that he blocked out the hosts' early onslaught, saying that their aggressive approach was an important way to accrue runs when the pitch was so difficult.
"My gameplan was to knock it about and find the gaps but I think that first session, the way it had turned, if the guys hadn't gone out and been aggressive we could have been 30/4 or 30/5," he said.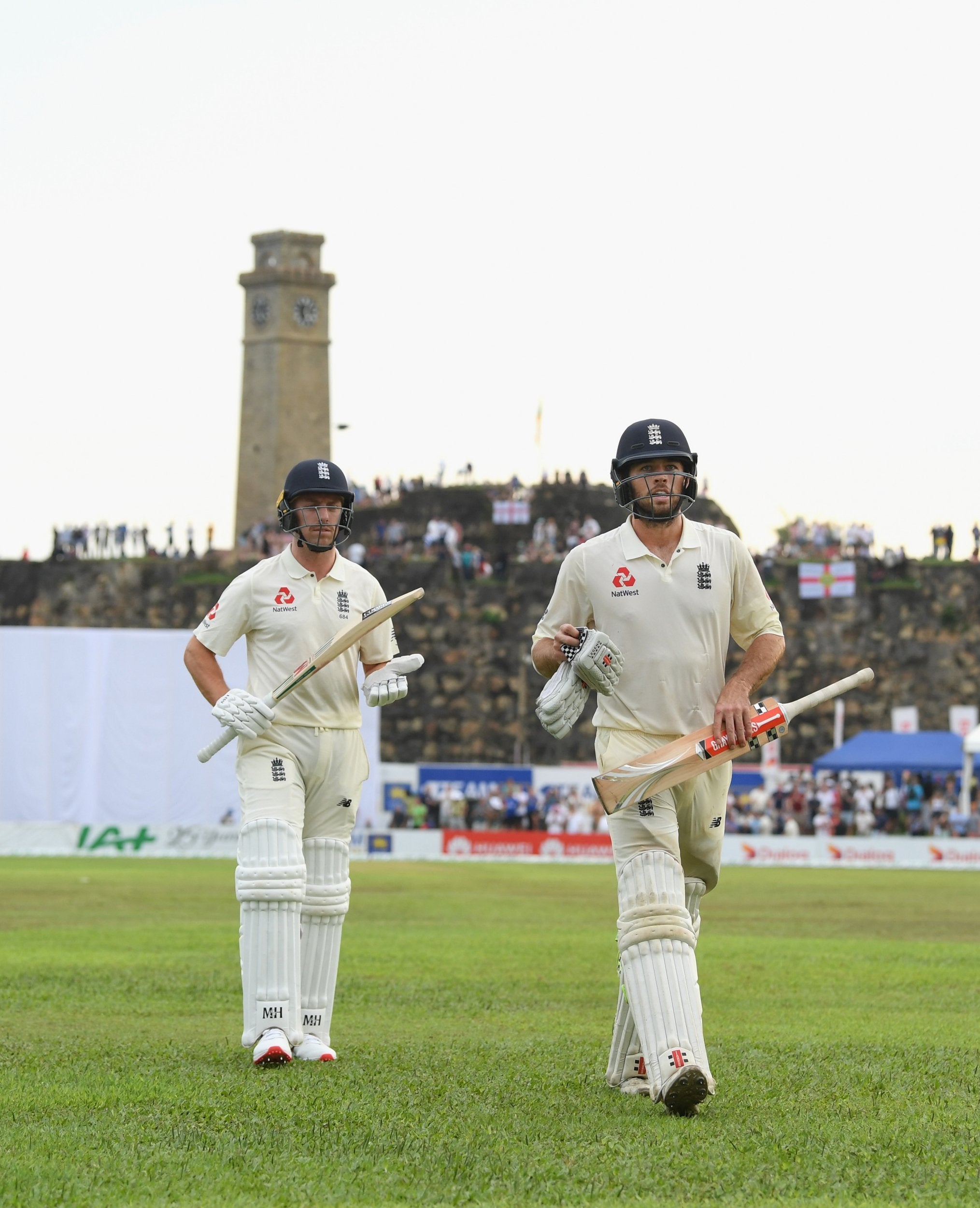 "So I think the guys went about it really well and I think Keaton [Jennings] in particular went after them and made them change their lengths."
Had Bairstow not injured himself in a football match at training, of course, then Foakes wouldn't even have been here and after a post-season jaunt to Portugal hoping to forget about cricket, the wicketkeeper suddenly found the six months of freedom he had planned for being abruptly curtailed.
"I'd just got back from a lads' trip to Lisbon, yeah.
"I'd heard about Jonny's ankle obviously but when I got the call from Ed Smith it was a surprise.
"It's been quite a few years since I've not been touring or whatever in the winter so that month, I was just looking forward to getting away and in my head not thinking about cricket so I could arrive fresh for the new season.
"Obviously now I'm glad I'm here!"
Follow the Independent Sport on Instagram here, for all of the best images, videos and stories from around the sporting world.
Source: Read Full Article